1/144 Space Shuttle Discovery,
30 years of Space Shuttle program
When i was in the midst of rigging my
Titanic
last month, i have the urge to start a new project and after discovering that this year is the 30 Years anniversary of Space Shuttle program... i thought this is a appropriate time for me to start this....
(another reason is because the box is big, attract a not needed attention to my stash
)
Anyway... i got a few options out of the box, but i choose Discovery because of a nice ring to the name and easy to spell..
but to be historically right, Discovery retired (although there are talks on not to retire it just yet) in March ahead of the Endeavor & Atlantis.
Moving on.. here is the box shot..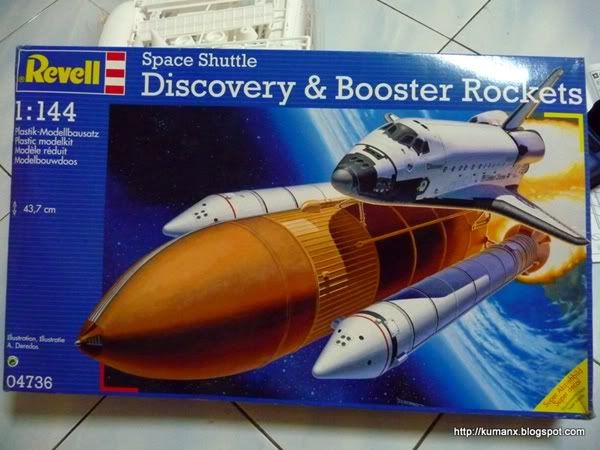 and the sprue tree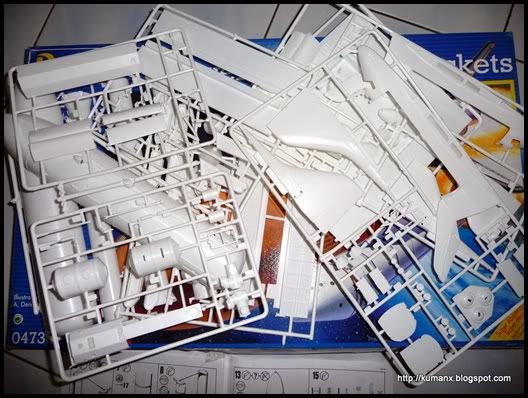 The first problem i encounter is the gap between the windscreen and the body... a quick fix is to use plastic strip chunk-ed in the gap and them let the glue cured.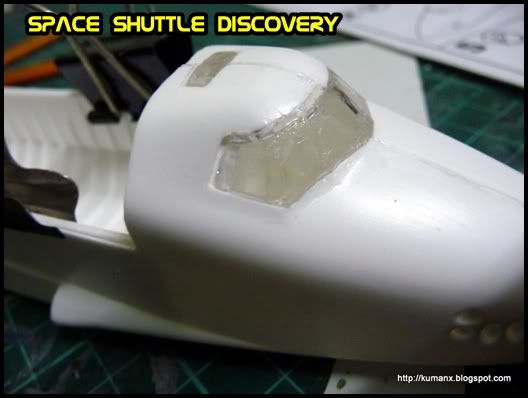 After the glue cured.... i apply some Green putty, since this whole area (the windscreen) will be painted black.. so i just sand away and maybe try to repair it with some finer sanding later on.
also not that the nose joining also got some gap & misaligned, which putty will also saved the day ...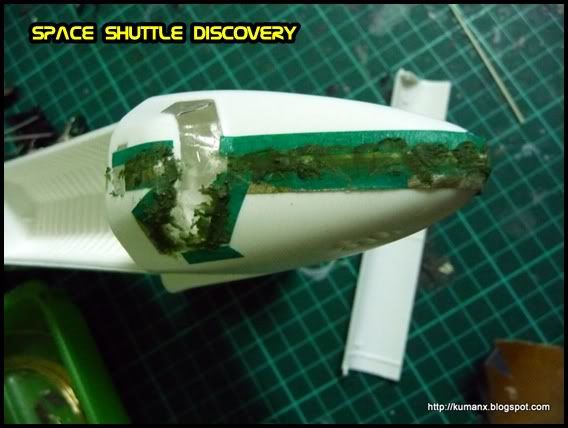 after this the dreaded sanding process.. which its been a while since i last doing any sanding on my kit.....
Stay tuned....