Decal application is ongoing.!!
After preparing all the necessary solutions and "mindset"
(yes!! need to have a clear mind to do decal, if your mind in a mess; STOP and get some fresh air before you proceed :o) )
, it's time to begin the "interesting" step of "decorating" the Tornado.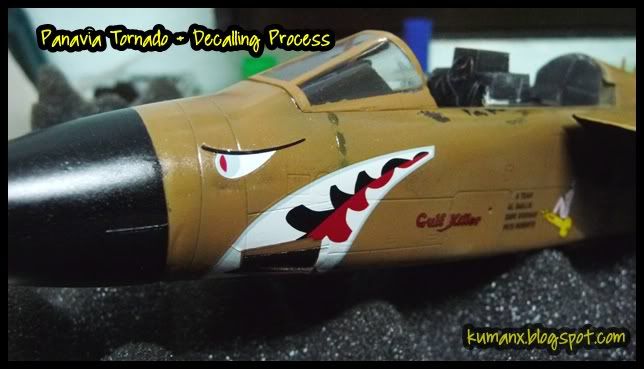 Here is the decal that i'm going to apply on my Tornado, its a ferocious "smiling-shark" markings that is quite a sight during the Desert Storm air-campaign.
Around the gun-vent i need to touch-up a little bit with paint, somehow the decal not covering it properly.
The complete decal can be seen below.