Updates
[The rest of the build WIP can be viewed @CH-47a Chinook WIP]
- A very productive weekend for me..
completed the decal for the chinook and a layer of future already been applied to seal the decal..
as usual i used Mr Mark Setter & Softer for decal application over a layer of clear-coated surface..
the decal fit nicely and conform well to the surface with the help of the decal solutions.
Now i let it to dry for a day before another clear coat is sprayed on and ready the surface for the next step...
1. oil wash & a bit of weathering
2. Unmasking of the clear parts.. bulge windows, windows and cockpit..
on to the photos..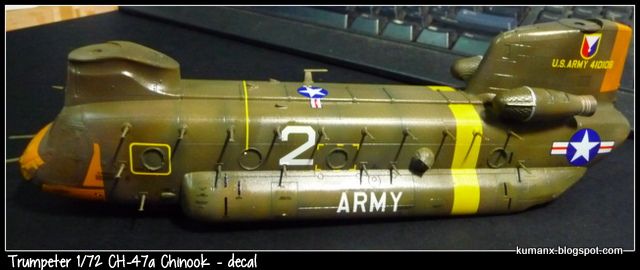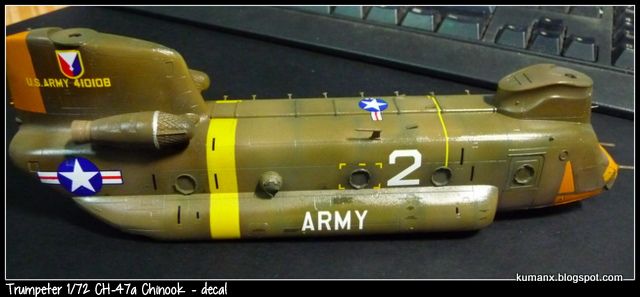 #ch47achinook
until later.. kuman