As the title suggested.. this is one scary build of mine...
very scary...
First.. the box ...
Let me
first... !!
another typical Zhengdefu kit coming from me.
this another one of those early kit i bought over at the local supermarket when i started this scale modelling back another 6-7 years ago...
surprisingly.. not much issue in putting this together some other modeler find a warped tail fin but mine just ok.. no issue... but becareful when joining the cockpit area-fuselage to the main fuselage.. a big step there but in my case its already too late.. i should have join the front fuselage to the main fuselage before combining the top and the bottom half.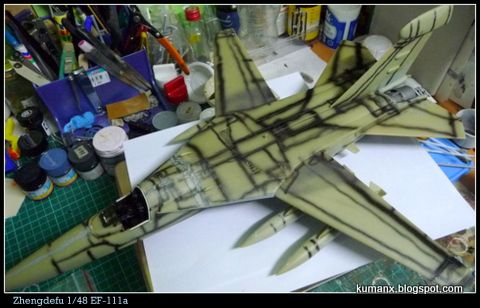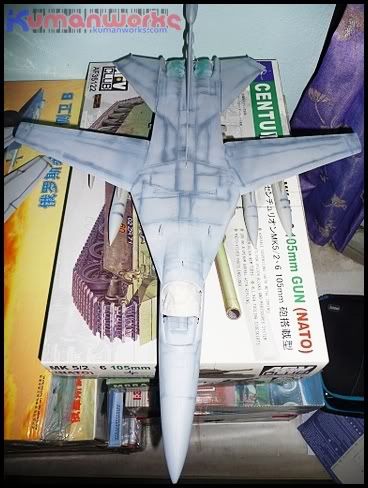 IIRC i started this way back in the days...way way way back... when i started scale modelling...
(did i mentioned way-way-way-way back)
Since the decal is unusable.. i bout a AM decal from XtraDecals (more photos below..)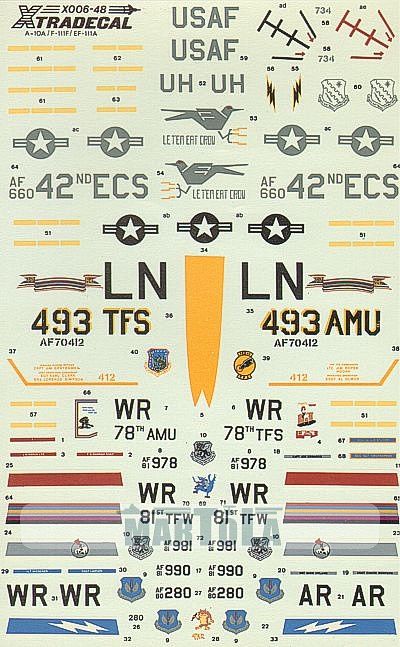 painted the bottom half with H308..the radome with H315..
and begin masking the rest of the plane for the next color paint..
and my bad with the pre-shading.. the black is too bright.. should have preshade with some grey instead.... thus i need to use a few layer of paint cover the pre-shading... bummer..
anyway the progress thus far.... and will try to finish this in time to the
Armorama Campaign -" Unfinished Business"
this is where i'm at as of last weekend..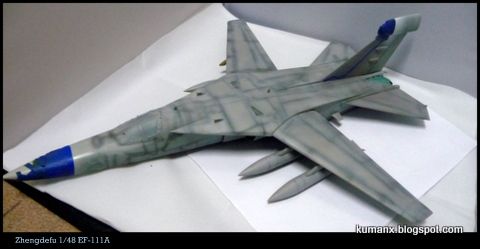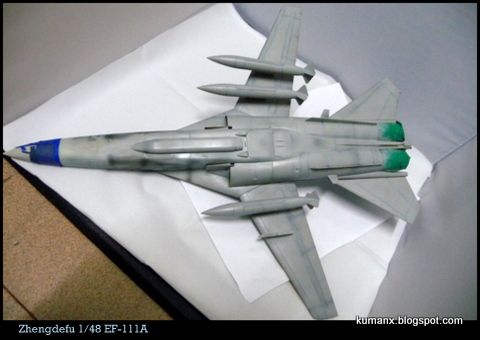 the painting guide i got from www.1999.co.jp for Hobbyboss EF-111A offering
until later..