9 days and counting!!
progress report as of last night...
the base is basically at 70% done... now i need to make sure the base is not too out of place compared to the tank...
need to test the composition and start "joining" the tank to the base..
Merkava 2 Build LOG..
as a dry-run below are the progress thus far..
(i might change the tank position to have it facing the other way, as i'm running out of land area for the tank)
side view
(note the "joining".. need some toning there and also some fine sand..)
A little close-up on the turret. note that the turret window now have a glass cover.. i use a confetti leftover with the "ok" color.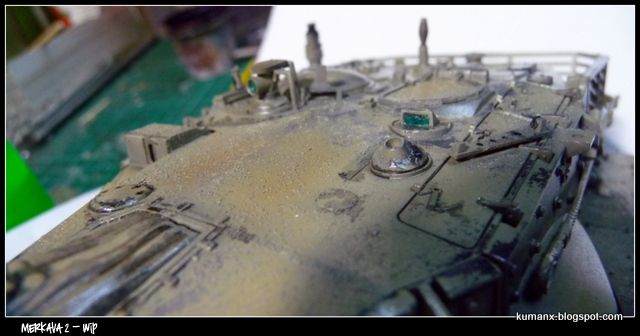 the same for the driver window on the main hull
(is this what they are called?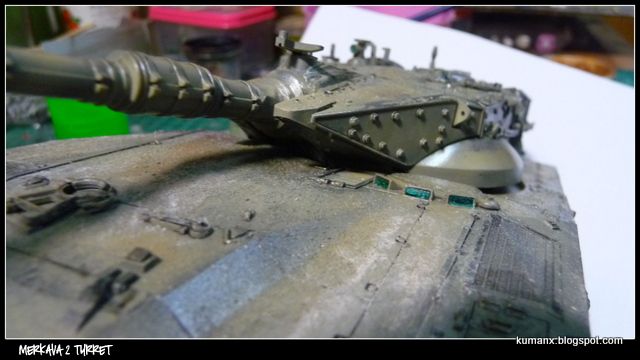 UPDATES on the Jersey Barrier
- My 2nd polyfilla barrier is out from the mold and it seems that the addition of the PVA glue works wonder
.. will add more in my future Barrier
time to tone-down the base groundwork and need to add some propaganda flyers to the barrier... and also some barbwire and accessories for the tank
kuman