A new build from me, this time a MBT (Main Battle Tank).
This a build that follows my other MBT build the Abrams
(Click me)
since i'm getting very inspired of a desert colored tank from the Gulf theater.
The box shot.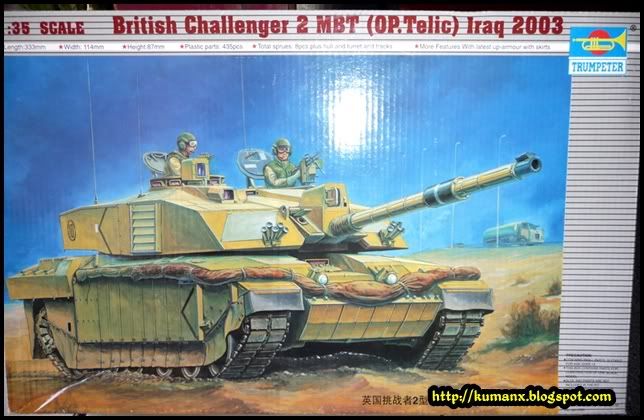 This Trumpeter kit is not a new kit in fact i got this kit way back in my early years as a modeler a few years back. The build juts going to be OOB and IIRC i didnt use any putty at all in this construction process.. just only i need to use a small plastic sheet to cover the gap between the turret and the top mantlet. Maybe they forgot to supply this little piece of plastic since i think for Tamiya version of the Challenger, they provide a separate piece of vinyl to cover the "gap".
and this kit being an old kit, i also noted that the surface didnt come with an anti-skid surface, so this i need to add and this will be my new experience as well. Here is how i do it, and i got this tips from another forum so let see if this works.
I'll be using Tamiya Diorama Texture paint...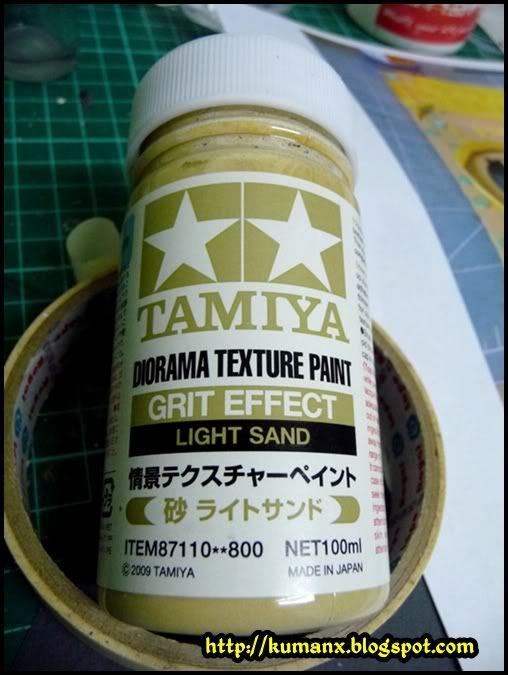 i just brush on the surface with the paint using a brush. Dont have to be too thick a thin layer would suffice. After that with a brush do a up and down motion perpendicular to the surface and this is the final result.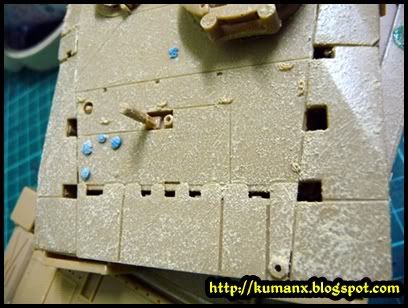 i think it looks ok.. so i'm sticking with it... :o)
end Part 1