UPDATES: PART 7 (Rolled Canvas)
(All the Previous AAVP-7A1 build can be seen HERE.
)
The last few days, i've been busy giving my AAV-7A1 its finishing touches to make it ready for the Group Build on November 20, 2010
(this ENTRY)
This entry we'll be making Rolled Canvas
The Raw material:
Facial tissue - as the canvas
White glue - to hold the shape
Masking tape - strap
- Shape the tissue to a tube (if want to make it rolled) or fold it normally (if you want to make it as a folded canvas)
- I did both, and then use the masking tape as a strap.
- Dilute the white glue with water and then brush it on the canvas.


- Let it dry and then apply base color for it, flat coat it, do a "wash" and you done...
BEFORE: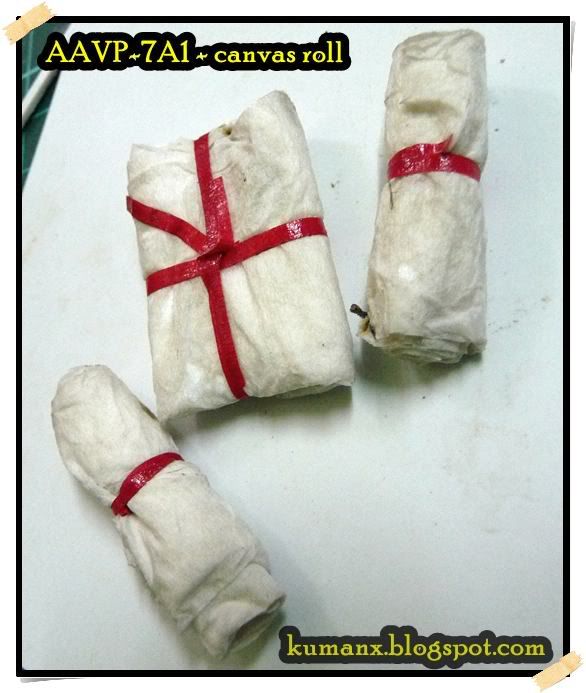 AFTER: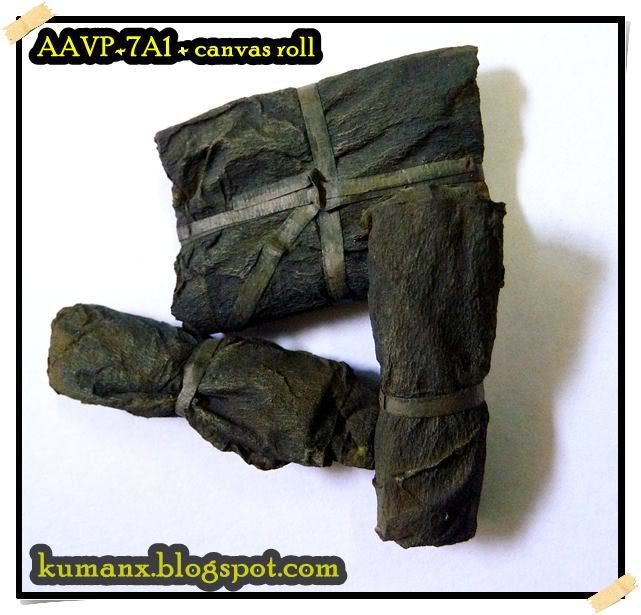 (thanks to a fellow modeller for the tips)