English Mode:
ON
(kuman: a little bit more about my hobby ya.. :))
Part 1 of the build.
Part 2 of the build
Part 3 of the build
Part 4 of the build
Part 5:
Another round of updates guys...
the build is closing to the end already (but not quite)
i heed the advise of some of you guys to really make the track dirty.
So i make some adjustment and below is the result so far..
and the tank is glued to the base already.... no turning back now..
The VERY MUDDY track.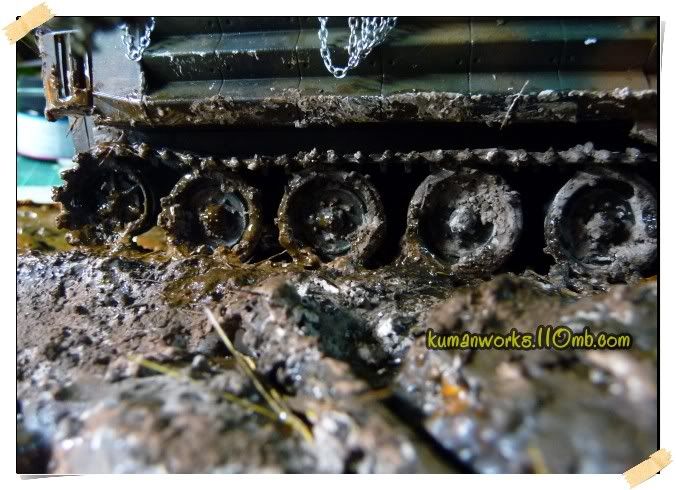 Another View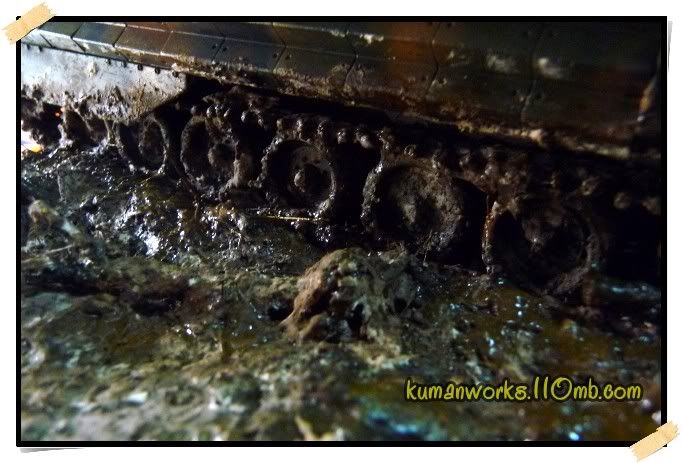 The roll of "dawai"?,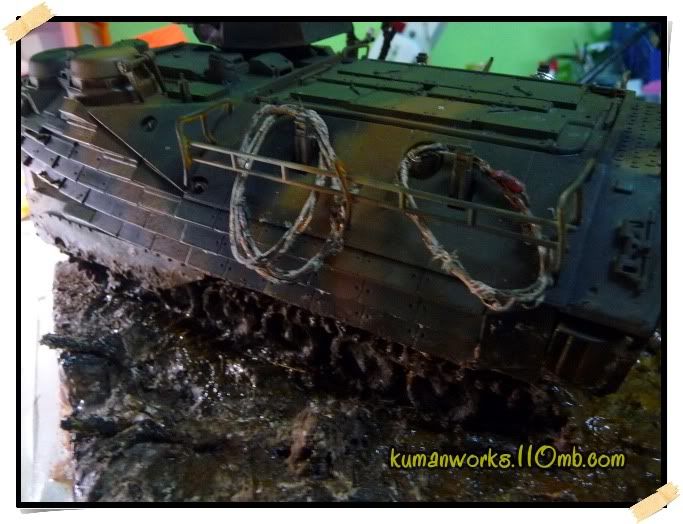 The chains... not yet painted.. just a test only.
does it look ok on the tank like that?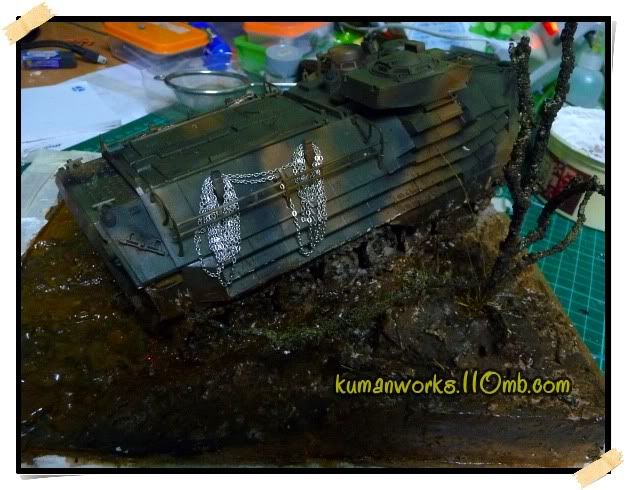 Just test fitting the base to the frame that i removed earlier.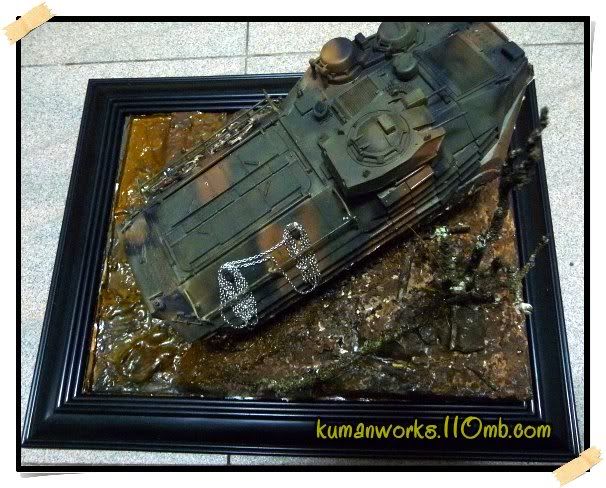 i'm thinking of making this as a stuck-in-mud-base.... since i think that put a lot more mud on the track as i originally intended.
so maybe i'll add some tow chain to the from of the tank to show that this tank is in the process of moving out from the muddy river bank...
NEXT
: i need to add some antenna and paint those darn chains..
then i can call it done...
hopefully by the next time you guys see this, it will be DONE!!